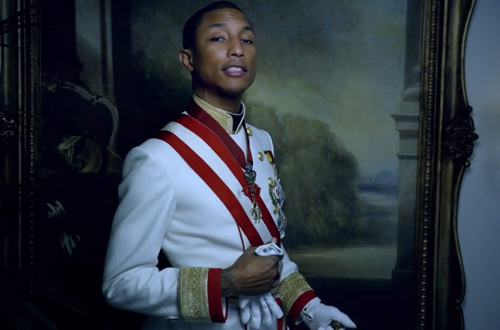 Pharrell Williams extends his fashion status by starring in CHANEL's new short film Reincarnation. Directed by the famed fashion house's creative director Karl Lagerfeld, the eight-minute clip was created to accompany the CHANEL Paris-Salzburg 2014/15 Métiers d'art collection shown on December 2 in Salzburg, Austria.
British model Cara Delevingne plays his leading lady in the film, which tells the story of Coco Chanel, and her inspiration for CHANEL's signature jacket. When she goes to Austria in 1954, she spots the hotel elevator hand (played by Pharrell), who becomes her muse.
In addition to his starring role, Pharrell composed and wrote the lyrics to "CC the World," the soundtrack which accompanies Reincarnation. He and Delevingne perform the duet and show off their ballroom dance moves in the clip.
Watch the Reincarnation of CHANEL below: