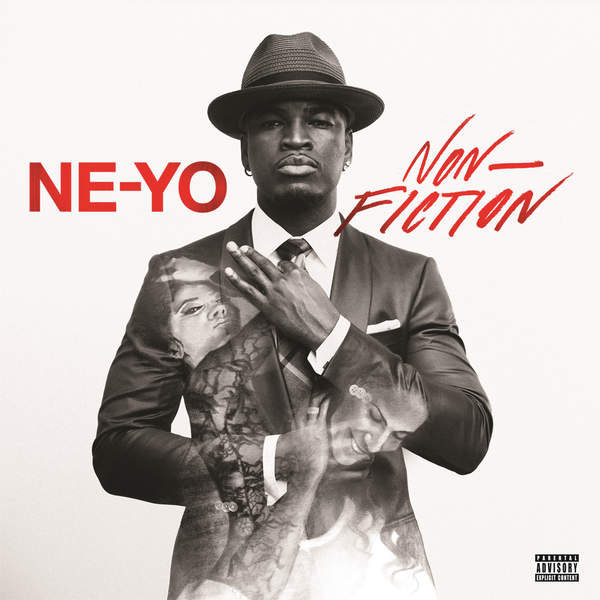 Ne-Yo is finally ready to let his latest story be told. The R&B hitmaker has unveiled the album cover and official tracklisting for his anticipated sixth studio album Non-Fiction. Previously expected to be released this fall, the album will now hit stores on January 27.
Lead by the singles "Money Can't Buy" featuring Jeezy and "She Knows" featuring Juicy J, the project is expected to be primarily R&B based, as Ne-Yo has stated in many interviews regarding the album that he wanted to return to his roots, and the LP is 99% R&B. That other 1% will certainly include his recent hit collabo with Pitbull "Time of Our Lives."
Arriving in a 14 track standard edition, and 21 track deluxe version, the album also includes features from Schoolboy Q ("Run"), T.I. ("One More"), Charisse Mills ("Integrity"), and Candice ("She Said I'm Hood").
You can peep the tracklisting for the deluxe version below, and pre-order the album on iTunes now.
Ne-Yo – Non-Fiction (Deluxe) Tracklist:
01. Non-Fiction
02. Everybody Loves/The Def of You
03. Run/An Island feat. ScHoolboy Q
04. Integrity feat. Charisse Mills
05. One More feat. T.I.
06. Time of Our Lives feat. Pitbull
07. Who's Taking You Home
08. Coming With You
09. Let You What… (Interlude)
10. Take You There
11. Good Morning/Gon' Ride
12. Make It Easy
13. Money Can't Buy feat. Jeezy
14. Religious/Ratchet Wit Yo Friends
15. She Knows feat. Juicy J
16. She Said I'm Hood Tho feat. Candice
17. Story Time
18. Why
19. Congratulations
20. Come Over (Bonus)
21. Ballerina (Bonus)