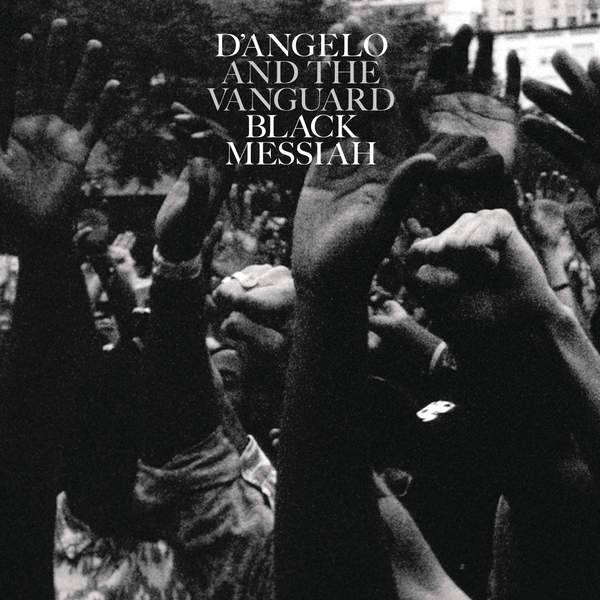 Was it planned all along, or was the timing just right? Either way, D'Angelo has finally answered the prayers of fans worldwide with the surprise release of his long-anticipated third studio album! The project titled 'Black Messiah,' is the enigmatic singer's first LP since 2000's critically acclaimed Voodoo.  It hit iTunes at midnight on Sunday, following a private listening session at the Dream Hotel in New York City, hosted by Red Bull Music Academy and Afropunk.
Author Nelson George made the official announcement after the album played in full to a crowd of industry writers, bloggers, and press:  "It's been a really, pretty closely guarded secret as these things go," he said.
The 12 tracks, which he recorded with his band The Vanguard, include the lead single "Really Love" and funky "Sugah Daddy," which Red Bull shared on Sunday afternoon.
D'Angelo addressed the controversial album title. "It's about people rising up in Ferguson and in Egypt and in Occupy Wall Street and in every place where a community has had enough and decided to make change happen," he said in a statement. "Not every song on this album is politically charged (though many are), but calling this album Black Messiah creates a landscape where those songs can live to the fullest."
Upon its release, the album became a trending topic as fans welcomed D'Angelo back. "It's a passion project, and it's everything," said The Roots' Questlove, who played on the album. "I really don't want to give a hyperbolic, grandiose statement, but it's everything."
You can stream Black Messiah below via Spotify, and pick it up on iTunes now!