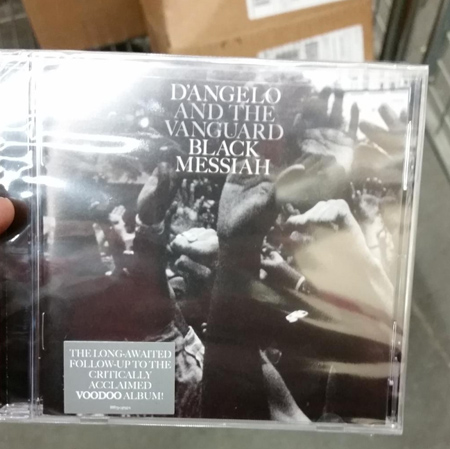 After sooo much waiting, doubt, and what felt like false hope, the prayers of fans everywhere will finally, finally be answered!  In an almost surprise release, D'Angelo will in fact be dropping his long awaited third album before the end of 2014, and it fact it will land in stores on December 16!
The project, titled 'Black Messiah,' will be released under the name D'Angelo and the Vanguard, marking the enigmatic singer's first album in 14 years.
While no official announcement has been made, a short promo video has been released to YouTube, while some lucky folks already got their hands on physical copies, and certain press have been invited to a private listening session on Sunday in New York City.
Earlier this year, D'Angelo's manager Kevin Liles said that a new album was "definitely" coming in 2014. D'Angelo has also announced dates for a European tour called "The Second Coming Tour" for early 2015.
D'ANGELO AND THE VANGUARD – BLACK MESSIAH 12/16 pic.twitter.com/aijhVuwvUH

— Kanye Weast (@margielask) December 12, 2014