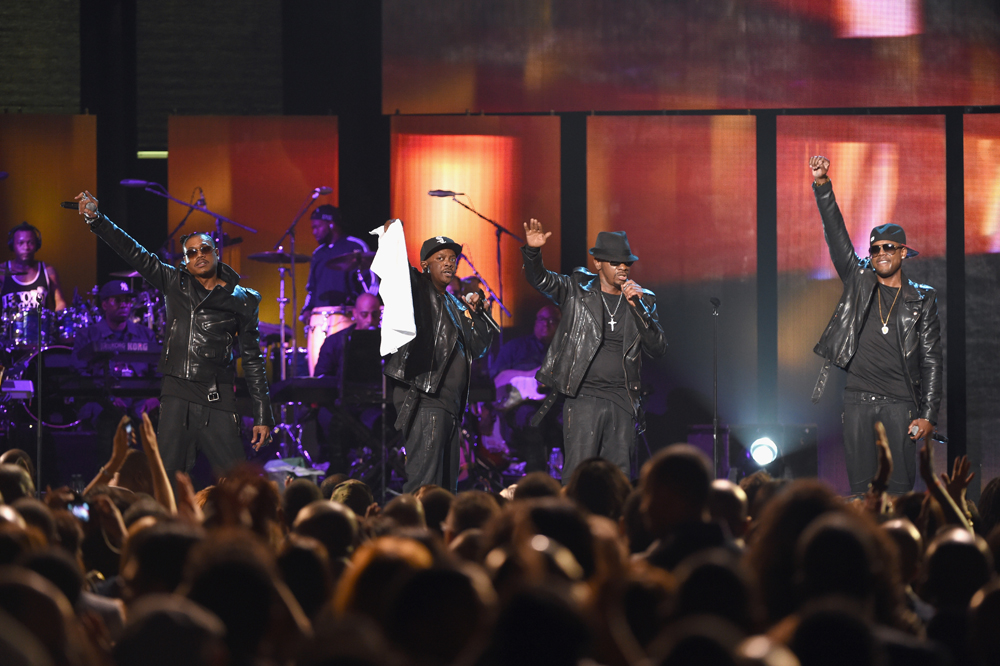 The biggest night in R&B and Soul returned to Las Vegas as BET and Centric aired the 2014 SOUL TRAIN AWARDS on Sunday. This year's electrifying celebration honored music legends and many of today's brightest stars.
The annual award show was hosted by Wendy Williams and included performances from Chris Brown, Tinashe, Aloe Blacc, KEM, Tamar Braxton, Joe, Tank and even Jodeci!
Chris Brown, who took home awards for 'Best Collaboration' and 'Best Hip-Hop Song of the Year' for "Loyal," kicked off the show with a dance-heavy medley including "Yo (Excuse Me Miss)," "Poppin'," "Take You Down," "New Flame," and "Loyal."
R&B icons Jodeci reunited for the first time in years to perform a nostalgic medley of hits including "Freek'n You," "Come & Talk to Me," "Stay," and "Forever My Lady." The North Carolina quartet also debuted their new single "Nobody Wins" featuring B.o.B.
Kool & the Gang was honored with the Legend Award and received a star-studded tribute from Tank, Elle Varner, Tamar Braxton, Joe, MC Lyte, Doug E. Fresh, and Ma$e, who performed his Kool & The Gang-sampled hit "Feels So Good" with Justine Skye.
Lil' Kim, Missy Elliott, and Da Brat had the crowd on its feet as they closed out the evening with a performance of their 1996 platinum single "Not Tonight (Remix)" in tribute to Kool & the Gang.
Other performers included Tinashe, who served up her singles "Pretend" and "2 On," KEM performed "It's You," "Love Calls," and dueted with Ledisi on "If It's Love." Best New Artist winners Nico & Vinz performed their breakout hit "Am I Wrong," while Aloe Blacc brought the cameras to a lounge where he performed "The Man" and "Love Is The Answer."
Watch all the sizzling performances below!
Chris Brown