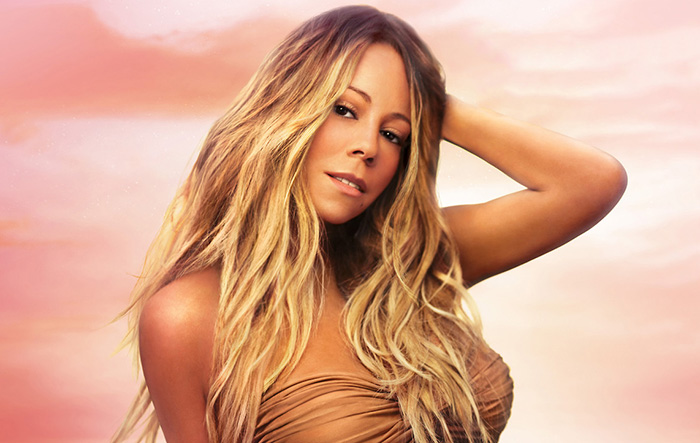 Just months shy of the 10-year anniversary of The Emancipation of Mimi, Mariah Carey and Antonio "L.A." Reid are reuniting! The 45-year-old singer is returning to Sony Music through Epic Records, where Reid has served as chairman since 2011, reports Billboard.

A nearly finalized multi-album deal would see Carey's first new material through the label since 1999's Rainbow, beginning with a greatest-hits set to coincide with her upcoming residency at The Colosseum at Caesars Palace in Las Vegas. Dubbed "#1's," the concert series begins May 6 and will include all 18 of Carey's Billboard Hot 100 chart-toppers, from 1990's "Vision of Love" to 2008's "Touch My Body."
While head of Island Def Jam Reid oversaw Carey's 2005 comeback album The Emancipation of Mimi, but he departed the label in 2011.
Her new Epic deal is a far cry from the record-setting $80 million contract she received from Virgin Records in 2000. "Sony's was the only deal on the table, and it came in far lower than she expected," a source tells Billboard. Carey "was asking for a $3 million advance; she didn't get it."
The singer's most recent album, 2014's Me. I Am Mariah…The Elusive Chanteuse, has posted her lowest sales to date with 117,000 sold. However, she ended 2014 on a positive note, selling out a six-night residency at New York's Beacon Theatre for a series of Christmas concerts that grossed a combined $1.5 million in Billboard Boxscore receipts. That turnout should help build buzz for her upcoming Vegas stint, where she'll follow in the footsteps of Celine Dion, Elton John, Cher, Bette Midler and Shania Twain to become the latest draw to the 4,300-capacity theater.
Carey will join the Epic roster which includes Future, Ciara, Meghan Trainor, Bobby Shmurda, and Fifth Harmony.
[via Billboard]