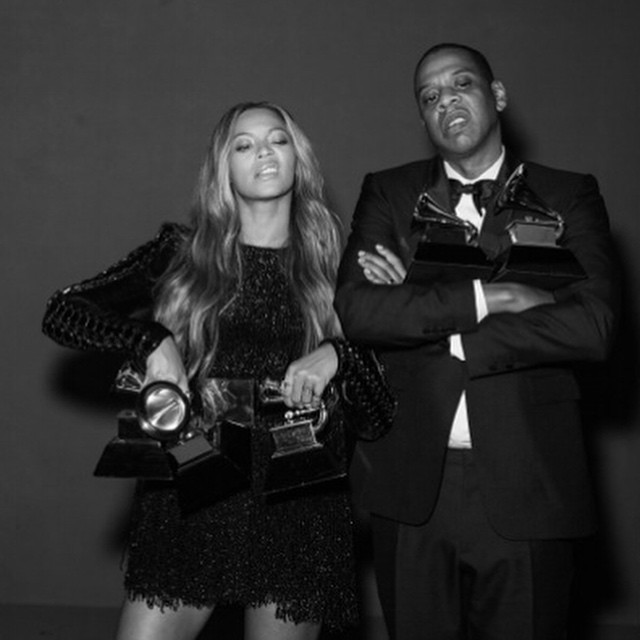 Beyhive, rejoice. Jigga fans, turn up "Big Pimpin."
Music's biggest night brought confirmation that 2015 will bring forth what we all expected: a joint album from The Carters! While the duo took home two Grammy Awards on Sunday, fans can now celebrate the news that the collaborative project is indeed on its way.
Grammy-winning producer Detail – who is responsible for Jay and Bey's Grammy-winning single "Drunk In Love" – took some time on the carpet last night to chat with the good people over at Billboard, and revealed that he is definitely involved in the formerly rumored album.
While he didn't give a potential release date, the producer stated:  "When you think of Jay and Bey together, you think 'album.' You should already know." When asked if we could expect the project this year, he followed up with: "In my imaginary mind, I will work to say it's true."
Well, alright then!
Take a look at his interview with Billboard below: