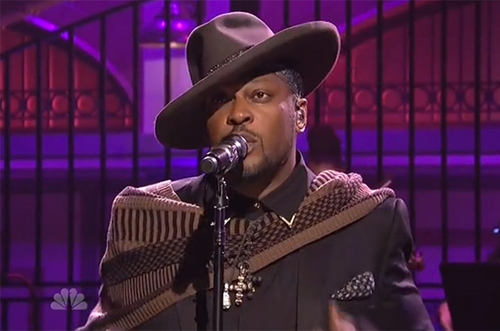 D'Angelo made fans dreams come true on this weekend as he returned to television for his first live performance since the release of his surprise album Black Messiah on "Saturday Night Live."
Accompanied by his band The Vanguard, the reclusive singer thrilled the crowd with two tracks off the critically-acclaimed set, "Really Love" and "The Charade."
Black Messiah, which debuted at No. 5 on the Billboard 200 in December, marks D'Angelo's first album in nearly 15 years.
He will play a show at the Apollo Theater in Harlem on Feb. 7 before launching his "Second Coming Tour" throughout Europe this spring.
Watch the Black Messiah bless the stage with his soulful set below!
"Really Love"
"The Charade"