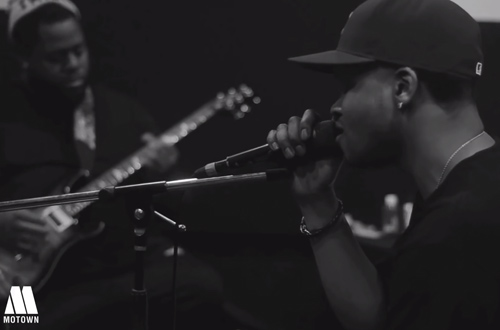 Early fans of BJ The Chicago Kid should be familiar with his soulful cover of MGMT's "Electric Feel," which he originally released on his 2011 mixtape 'Life of Love's Cupid.' Now, 4 years later his label Motown Records have released a short black-and-white video of him and his rhythm section performing the acoustic cover.
After his successful collaborative single "Studio" with SchoolBoy Q last year, BJ released his latest mixtape 'The M.A.F.E. Project.' He is currently prepping for the release of his anticipated debut album, slated to be released this year via Motown.
Check out his performance video below!