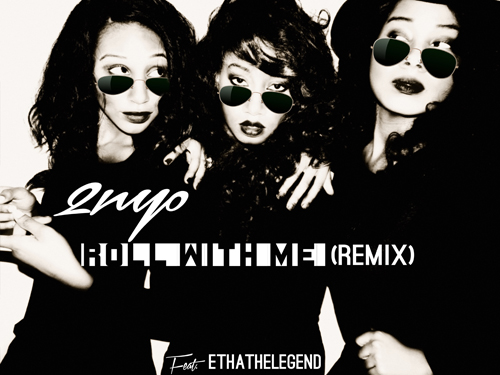 Indie girl group 2NYO (pronounced Two N Yo) surprise fans and new listeners with the brand new remix to their current single "Roll With Me," featuring female rapper EthaTheLegend.
The NYC based R&B trio are looking to bring something fresh but authentic to today's music, while paying homage to their '90s influences.
"I've been flossin it's plain to see / You can come and roll with me / I've been up in this V.I.P, reserving all my homies seats / Wanna get back how do I, this feeling makes me feel so shy / Wanna know how can I lie / When he's watching me eye to eye," they sing.
The remix will be included as a bonus track off their forthcoming EP 'Neapolitan,' which is coming soon.
Take a listen below: