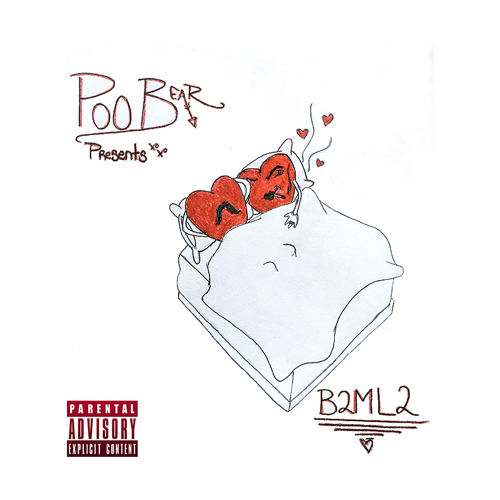 Grammy Award winning singer/songwriter Poo Bear has been behind many of your favorite R&B hits, and while he stayed behind-the-scenes for years the gifted artist decided to share some of his own material back in 2012 with the 'Beats 2 Break Up 2' EP.  Now, Poo Bear is back with his follow-up mixtape, 'Beats 2 Make Love 2.'
Three years in the making the 11-track project sounds just like the album suggests, offering sultry grooves, catchy melodies, sexually-driven lyrics and more. It has been lead by the Tyga-assisted single "Work For It," which PB originally released late last year with a cinematic visual featuring a guest appearance from Justin Bieber.
On "To Do List," Poo Bear lets his lady know that when it comes to sexy time he will do whatever it takes to be her number one call, "When you think of sex, think of me / When you wanna try something new, think of me," he sings. Continuing with the generous love acts Poo Bear confirms his good deeds in the bedroom on "Giver." He heralds his curvacious lover on "Country Thick," and collaborates with singer Ashley Joi for the steamy duet "Around With You."
Stream the full project below!
[via 2DBZ]