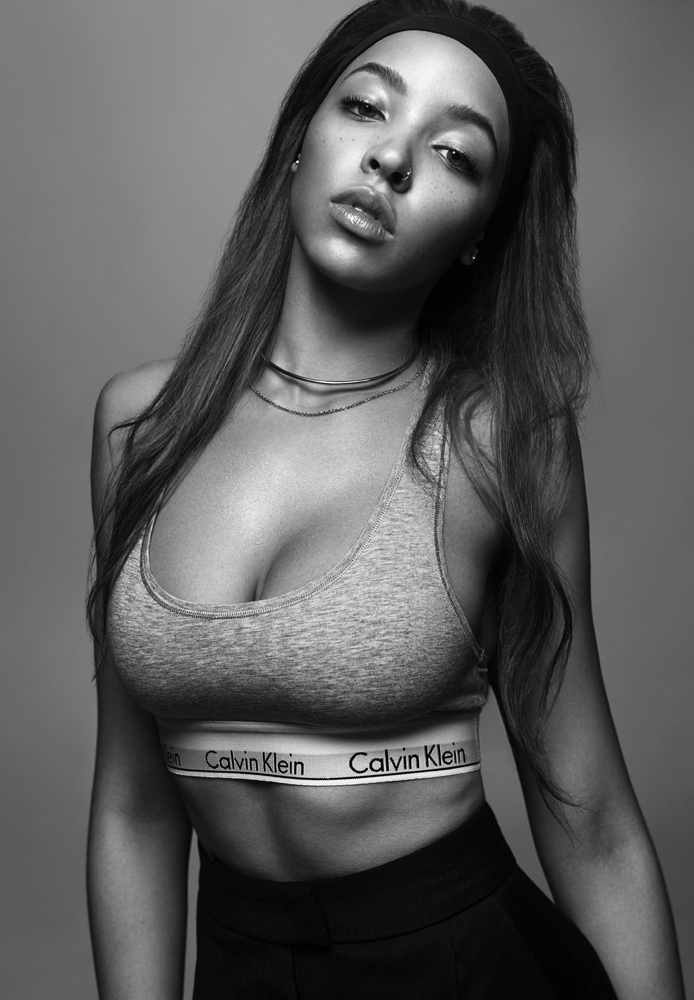 Back in the fall of 2012 Tinashe released her acclaimed second mixtape 'Reverie,' which helped the young star build a strong indie following and eventually lead to her record deal with RCA.  Now a major label artist with hit singles and a very impressive debut album under her belt, fans can't wait to hear more from the singer/songwriter.
Currently touring overseas, Tinashe just released her surprise mixtape 'Amethyst,' but if that wasn't enough, the full version of a previously released snippet has now surfaced!  The song, titled "Sweet Satisfaction" was only featured as a hidden bonus song at the end of track 3, "Yours," off her 'Reverie' mixtape.
A well deserving full release, the smooth and seductive song finds the singer letting her man know that she is ready to give him all of her lovin.
"You love me with a fire and a passion / I think I'm falling hard for you too / So please touch me, give me sweet satisfaction," she sings.
Take a listen below: