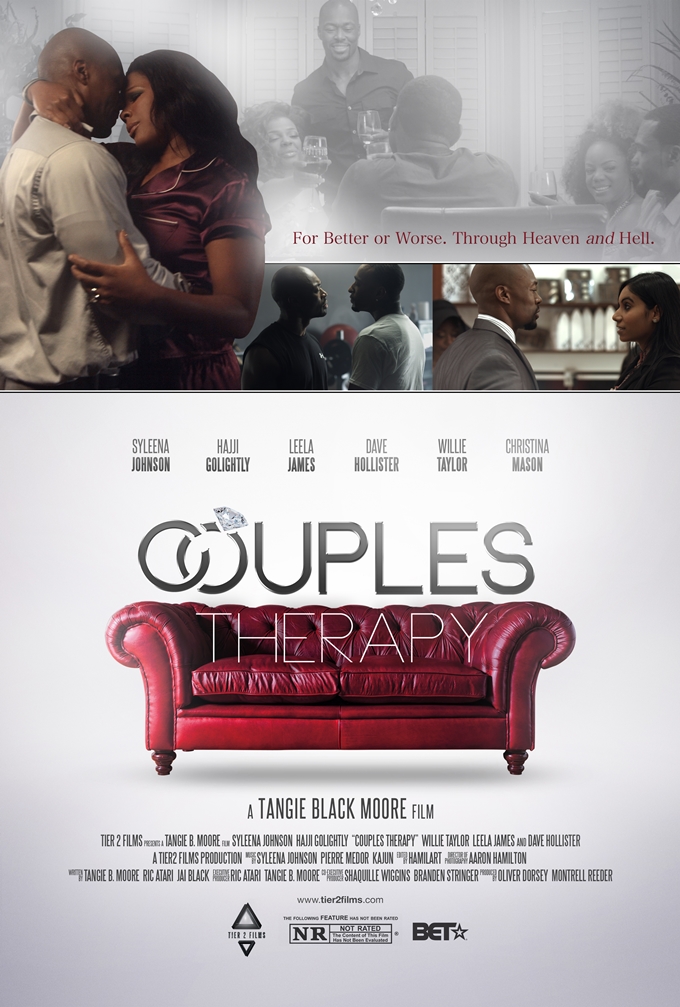 R&B fans get your popcorn ready… Syleena Johnson has been getting her feet wet with television on TV One's 'R&B Divas,' and now she will be bringing her latest album Couples Therapy to life with a musical style film of the same name!
On March 30 at 8pm BET will premiere Couples Therapy, the movie musical. The film was co-produced by Syleena, directed by Tangie B. Moore, and stars herself along with other R&B artists including Leela James, Dave Hollister and Willie Taylor.

"The movie is awesome! It's based on the album. I sent the album to Tangie Moore of Tier2 Films, which is a very close friend of mine, who is an amazing writer and movie producer; her and Rick Atari," Syleena recently shared with our friends at Singersroom. "Tangie wrote a story based on the album and brought it to life. At first, I was like, 'let's do an hour special', but then we said forget it; let's do a movie! So we did a movie! It's like 'Purple Rain' meets 'Black Nativity'. It's not like it's a 'Trapped In The Closet' or anything like that where we're interpreting the album. It's a real movie, and what might happen is in the movie, you'll hear a song and then it will break into a video. It's a really cool idea. I just got really tired of the whole concept of dropping a song then dropping a video. It's redundant and played out. I did something different to kind of enhance the whole concept of the album."
Big congrats to Syleena! Check out the extended trailer below. Will you be watching?