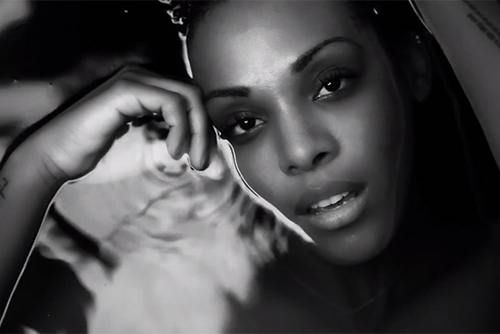 Dawn Richard kicks off the week with a sensual video for "Projection," off her acclaimed new album Blackheart.
In the black-and-white visual, directed by Monty Marsh, the singer submerges herself in a bath while water casts light on her face.
Dawn has also launched a contest where fans can submit their own Vine covers of "Projection" using the hashtag #ProjectYou. Dawn will repost her favorites and pick a winner, who will receive a vinyl copy of Blackheart and a pair of 'Black Era' sunglasses.
Check out her latest video below: