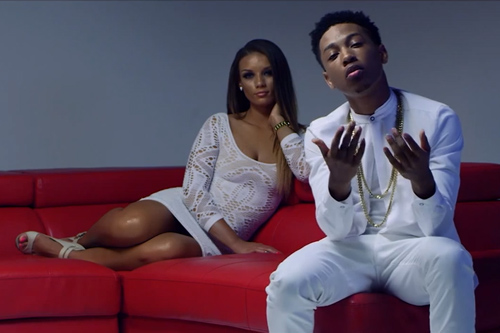 Rising teen star Jacob Latimore is putting his boyish image to rest with the music video for the new version of his latest single "Ah Yeah" featuring Rico Love.
The young singer promises to spare no expense when it comes to showering his girl with expensive gifts and lavish trips.
"All the around the globe, London to the Gulf / Whatever you want, let me know / I ain't thinking about the price / All of my haters they be trippin off the ice," he sings, while Rico adds a slick rap/sung verse.
Peep the new video below: