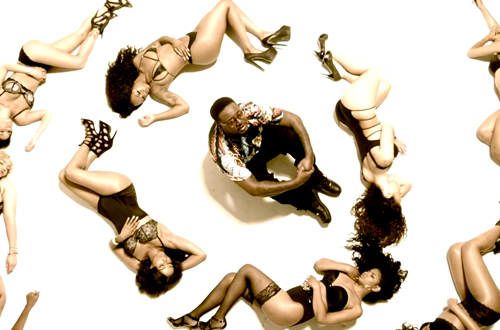 T-Pain has been known to fall in love with a stripper or two, but for his latest visual he fulfills every man's dream, surrounding himself with 14 beautiful, half-naked women.  The NSFW video is for a new auto-tune heavy ballad titled "Sleeping Beautiful," which may or may not appear on his forthcoming album Stoicville.
With more than enough eye candy to keep you awake, the interlude sounding song finds Pain singing from a dream-like state as he coos about his passion for a lover.
Before his album drops, T-Pain will be releasing a new mixtape, The Iron Way, due out Friday, March 27.
Peep his latest video below: