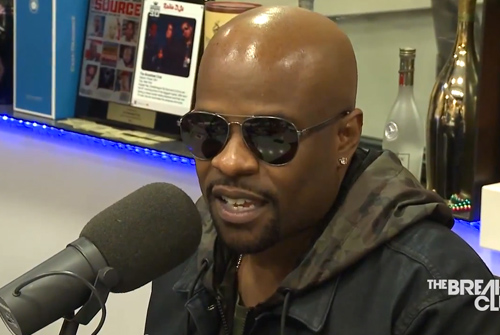 R&B veteran Case has returned with his sixth studio album Heaven's Door and he hit up 'The Breakfast Club' early Monday morning for a new interview.
Known for his playboy ways he spoke about the past and stated how grateful he is that social media wasn't around back then.  He addressed the rumor that he dated Beyoncé (who appears in his "Happily Ever After" video), spoke about shooting himself in the neck when drunk, which he is able to joke around about now, dating Mary J. Blige, being a former Jehovah's Witness and more.
Case also spoke about his thoughts on today's R&B music, how it has evolved to where it is currently, and his new album, plus a secret collaborative tour.
Peep the full interview below: