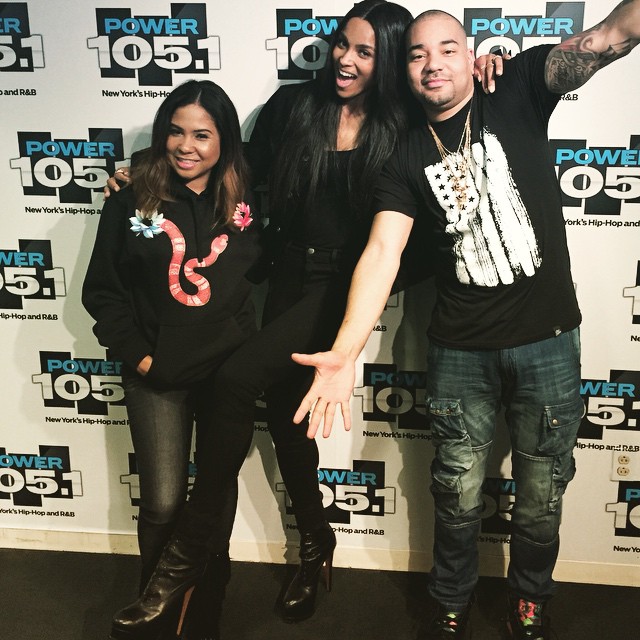 Ciara is on the promo trail early for her forthcoming album Jackie. On Tuesday morning the R&B starlet stopped by The Breakfast Club for a brand new interview with Envy and Angela, Charlamagne was MIA.
Wasting no time getting personal Envy asked Cici what really happened with her and rapper Future. Navigating her way through the question with her savvy media training Ciara swerved the question to the blessing of her son Future Zahir (who is named after his father). She spoke about bringing him all around the world with her, when she thinks it will be okay to introduce him to her next boyfriend, if she lets him interact with Future's other kids, and her most memorable moments with him so far.
Ciara talked about her new album Jackie, which is named after her mother, and inspired by her own revelations becoming a mom. She also spoke about the campaign for her self-titled 2013 album and why it underperformed.  She talked about her upcoming role on the NBC variety show "I Can Do That," and her upcoming tour.
Watch the full interview below, and check out the brand new remix to her new single "I Bet" here.