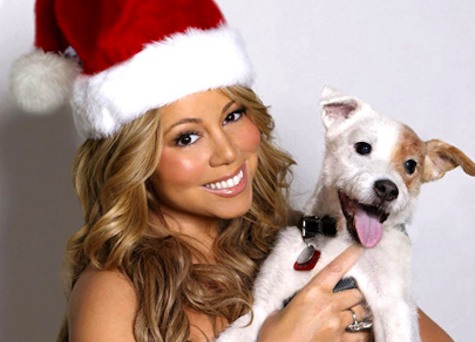 It's been two decades since the release of her now infamous Merry Christmas album and singer-actress Mariah Carey feels as if it's fine time for her to up her reign as the Queen of Christmas.
Though the talented songstress has produced some some great Christmas tracks, her domination will continue through another route soon…
According to Deadline, a new holiday film is in the words thanks to New Line Cinema and Brett Ratnr's RatPac Entertainment. Produced by Jon Shestack, the currently untitled project will show Mariah Carey in a major role for the film, and significantly add to its accompanying soundtrack.
The film, which is based on an idea brought to Ratner from MC herself, will focus on the idea of music bringing forth the ability to transport people back in time and get in touch with their feelings. Producer Jon Shestack told EW, "It's a little bit about how music can take you back in time. It will be everything you hope a Christmas movie with Mariah Carey would be."
While no release date has been set for the film, we're sure it will be appearing in stockings sooner than later.
Will you be checking out the elusive chanteuse in her newest role?