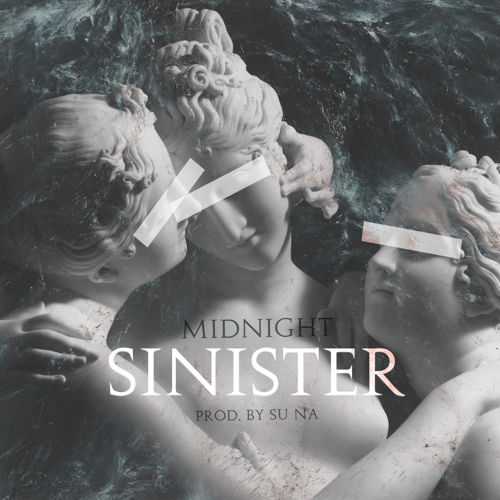 Emerging Alt-R&B singer midnight does it again with his latest release, "Sinister."
Prepping for the release of his forthcoming 2-part debut EP, the singer/songwriter continues to provide blissfully provocative soundscapes for the bedroom. Covering love and lovemaking in his own unique way, the New York native explains how intimacy can be beautiful, but dark and dangerous too.
"Love songs often depict intimacy as secure, comfortable experiences, it's bullshit," shares Midnight. "Intimacy is dangerous. It's vicious, unforgiving, and often one of the greatest risks we can take physically and mentally. It's important for my music to reflect that complex, dark reality, and in the case of "Sinister," embrace it."
Over a sparse yet smoldering production by Su Na, he sings: "Now that the fear's gone, tell me can you feel me? / Now that I've turned the lights off, can you see right thru me? / With that black dress off, you've got nothin to prove / There's somethin sinister to me, there's somethin sinister to you."
Take a listen below, and stay tuned for more from midnight soon.