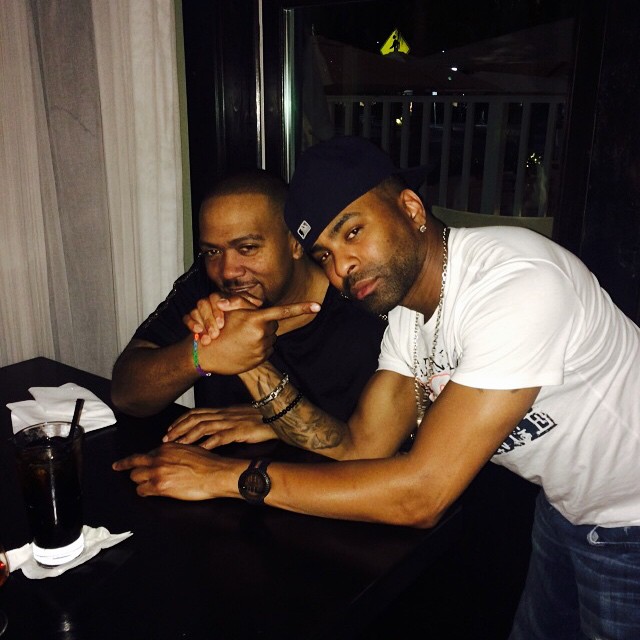 You may recall late last year the announcement that Ginuwine and Timbaland were working together once again, creating music for the R&B veteran's next solo album.
The project and partnership was revealed through a blockbuster movie style trailer, and the LP, which will be Ginuwine's eighth album, was promoted to be titled Same Ol G. The title being named after the singer's 1998 single that Timbaland produced, off his second album 100% Ginuwine.
We haven't heard anything about it since, but early Wednesday morning both Ginuwine and Timbaland took to their Instagram accounts to share a photo together, and along with the post of the photo Tim wrote that the new album title is "Bachelor Again But Wiser."

This title is obviously inspired by G's recent spit from his longtime wife Tonya Johnston aka Solé. As unfortunate as that truly is, R&B fans know the best music usually comes out of break-ups.
We are excited to see and hear what the duo come up with after all these years since their groundbreaking debut with "Pony," off G's first album Ginuwine…the Bachelor. Are you??