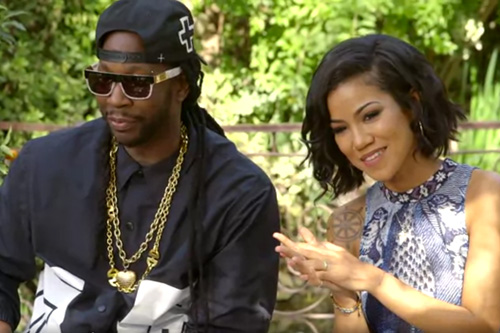 If you haven't caught it yet, rapper 2 Chainz hosts a digital show by GQ called "Most Expensivest Sh*t," as the title suggests he basically checks out some of the most expensive items money can buy, and is often joined by a fellow artist as his guest.
For the latest episode the ATL rap star is joined by R&B songbird Jhené Aiko, and together they visit one of LA's A-list psychic mediums to get their tarot cards read.
While they both come in claiming to have psychic powers of their own, 2 Chainz is blatantly skeptical of the medium and chooses to light up his blunt to increase his own enlightenment, but Jhené indulges the process.
Check out the clips below: