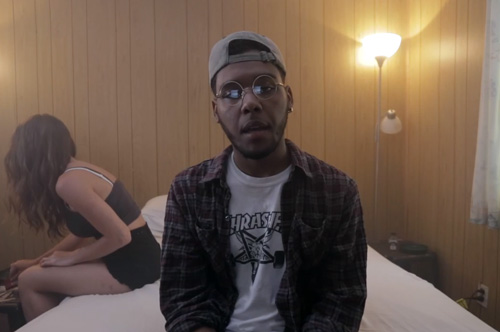 Up-and-coming artist Kyle Dion has been building a great indie following and this week he has returned with the brand new single "Moonshine," with accompanying music video.   Opening with a minimal piano track, Dion flexes soothing vocals highlighted by a haunting falsetto.  Quickly building to an upbeat percussion led hook the Q'nAce-production takes listeners on a ride through the emotion of Dion's intoxicating heartache.
The visuals find Kyle reminiscing of his lost love as he sits lonely in a field which brings back memories of their quality time, and while in a seedy motel with a new lover he can only remember the one that got away.
"Why would you disguise it, baby you stand out like diamonds in my eyes / You're mood excites me, my moonshine," he sings.
"I wrote 'Moonshine' to remind women that they're all beautiful in so many different ways, and there are so many different versions of beauty," explained Kyle.
Check it out below: