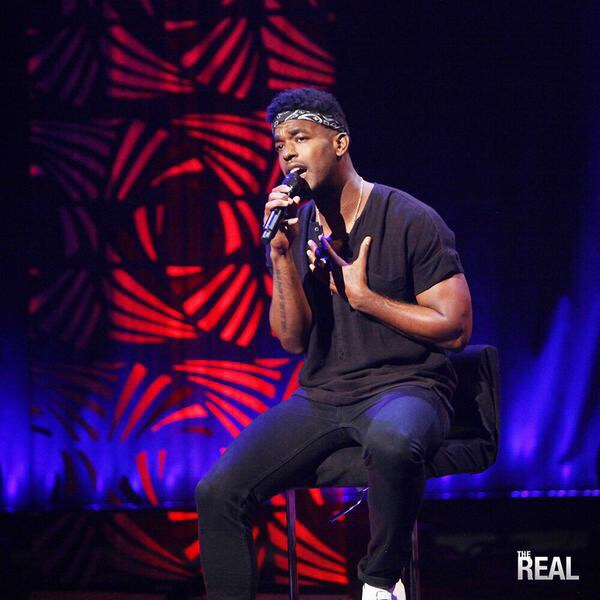 Luke James received some much deserving daytime TV promo on Tuesday when he appeared on 'The REAL' and performed his current single "Exit Wounds."
Over the single piano track, the R&B crooner does what he always does best and left his heart on the stage as he belted out the emotional ballad.
The audience had nothing but cheers and applause for Luke as he hit note after chilling note, but surprised everyone when he ran up the stairs to join the crowd for when the track flips into a turnt-up dismissal of the hoe that caused his heartache.
Watch Luke's performance below!