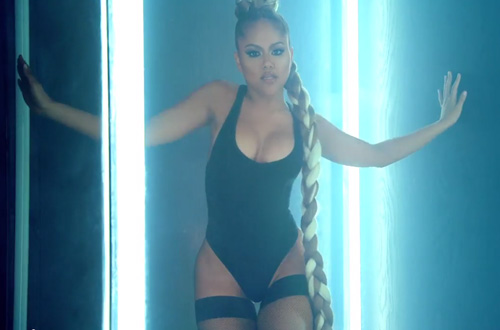 Kat DeLuna brings plenty of boom boom in the music video for her sexy comeback single "Bum Bum" featuring Trey Songz.  While the R&B heartthrob doesn't appear in the video, Kat does her best to keep your attention with lots of booty shots, as she whips her extra long braided ponytail around a steamy clear box.
Released at the end of March, the dancehall / R&B hybrid samples Sister Nancy's reggae anthem "Bam Bam," as the Dominican bombshell teases her man with her goodies.
Kat is working on her third studio album, the follow-up to 2010's Inside Out, which is due out later this year.
Peep the NSFW video below: