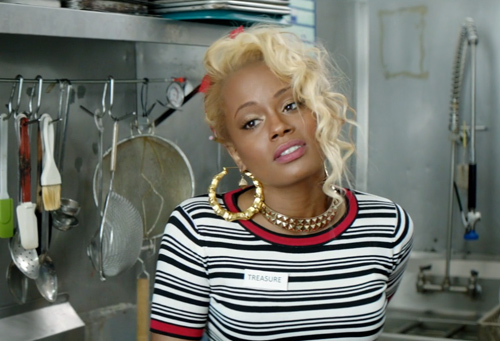 Burgeoning songstress Treasure Davis debuts the music video for her new song "The One," off her debut EP Heart Flavored Summer.
In the cinematic clip the L.A. singer-songwriter plays a waitress at a diner. She has a good man at home, but ends up falling for her co-worker, and is torn between two lovers.
"What if you're the one," she wonders.
Treasure's four-track EP Heart Flavored Summer is available now featuring Kid Ink and Luke Christopher.
Check out her new video below!