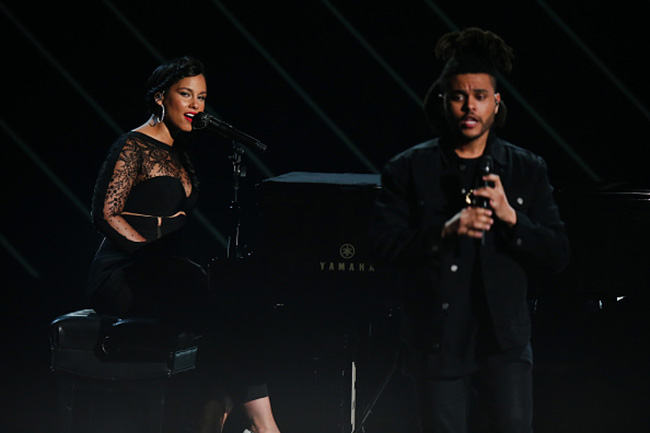 The Weeknd had a big surprise in store for his first ever performance at the BET Awards.
After opening with his heavy-hitting new single "The Hills," the lights alternated from red to indigo and the XO star transitioned into his 50 Shades of Grey hit "Earned It." After singing a few notes, Abel was joined on stage by Alicia Keys who surprised by debuting a new duet of the seductive slow burner.
The R&B songstress belted the sexy lyrics, while The Weeknd returned with ad libs before it became a full-blown duet—with Alicia on the keys and Abel center stage.
Check it out below: