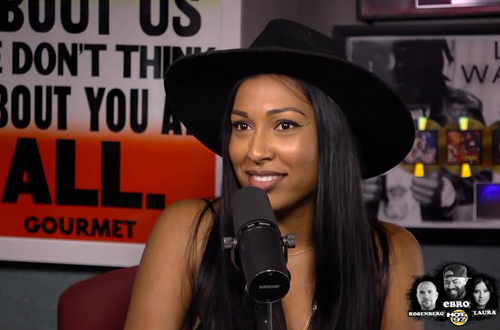 Melanie Fiona swung by Hot 97 for a new interview this week speaking with Ebro and Laura Stylz. With her anticipated third album, Awake, on the way the singer/songwriter spoke about her recent relocation to Los Angeles from Brooklyn, where she had been living for a few years, her surprising collaboration with Michael Bolton, being ready for marriage and so much more.
Fiona said that she was glad about the move to Brooklyn because it gave her the opportunity to experience what it's like having a house, and a place where she can carry the groceries to the door. Her collaboration with famed singer Michael Bolton was a surprise not only to her fans, but to her as well because she is a fan of Bolton's music! Her latest single "Bite the Bullet" got many fans hype for her upcoming album, but she revealed she is already prepping for the release of the next single, called "I Tried."
Melanie also talked about going independent and how she was fine with being able to do her own thing.
Check out the interview below: