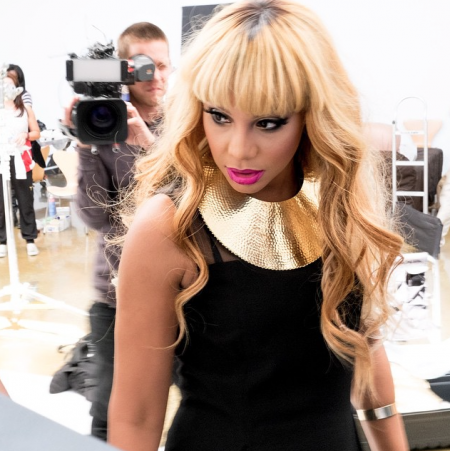 With almost two years passing since the release of her sophomore album Love and War, Tamar Braxton is back and ready to give her Tamartians what they've been waiting for.
Fresh off the heels of her lead single, "If I Don't Have You," Tamar has announced that her third album, Calling All Lovers, will hit shelves on September 11, it was original scheduled for July 31. Purposely releasing it on the historic date, the talented diva explains that she wants fans to use it as a tool of reflection.
Telling Fox 5 NY, "It's a very important day worldwide. I just feel like that's the day you can reflect on your loved ones and loving yourself, and helping other people. So that's why it's called Calling All Lovers." Also going on to speak about her lead single, the baby Braxton explains, "In 'If I Don't Have You' I have nothing to hide about how I feel. Before I was married I kissed a lot of frogs and ogres. I talk about those experiences candidly."
With about 2 months left, do you think we'll get another single before the project's full arrival? We hope so!