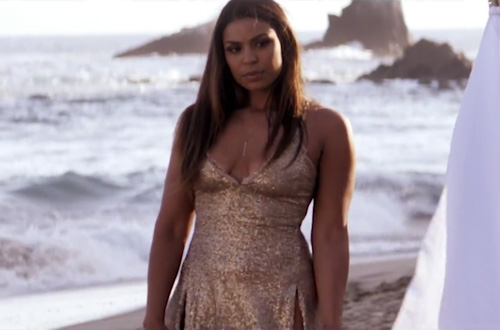 The wait is almost over for Jordin Sparks' third album, and she's wasting no time pushing it as hard as she can.
While the official full-length audio to her single "They Don't Give" just hit our ears less than 2 weeks ago, the singer is here to deliver its accompanying video. Set on a beautiful beach, the visual shares a story of multiple couples spreading their love to one another while Jordin belts out the lyrics.
Following behind "Double Tap," the lovely ballad puts Jordin back in the element of what we're used to hearing from her, and if you haven't heard it yet, check out her sexy, B.o.B assisted song "Work From Home" here.
Watch the new video below: