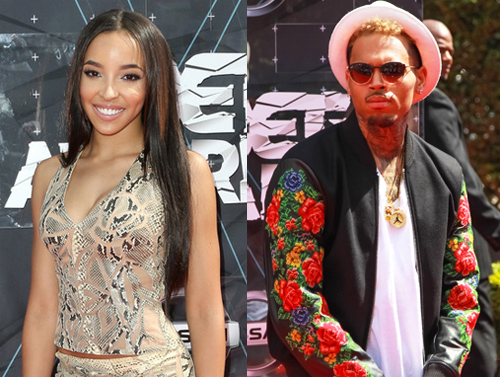 Tinashe's sophomore album is shaping up to be one of the more anticipated releases of the year, and now fans can get even more excited because the singer has revealed the album will feature a collaboration with Chris Brown.
During an interview with Travis Mills on Beats 1, Tinashe opened up about the song which is titled "Player."
"I've always kinda wanted to do a song with [Chris]," she said. "Obviously, he's one of the best entertainers of our generation… It's just exciting to be able to work with him."
The album, entitled Joyride, has already spawned the Young Thug-assisted single "Party Favors," and will include contributions from Dr. Luke, Hit-Boy, Travi$ Scott, Nic Nac, and Dev Hynes.

"It's still top secret. I'm excited," gushed Tinashe. "This time around it was fun because it's not the same pressure as making your first album. I kind of already set the tone, set the stage, so now you can just progress and be a little bit more creative, so that's what I'm doing this album. I'm excited about it."
She's most excited about collaborating with hitmaking producer Max Martin. "He's one of my favorites. He's like a legend," she said. "He really focuses and really concentrates on the melodies."
Before her sophomore set drops in November, Tinashe will head to South America with Katy Perry on her "Prismatic World Tour," beginning Sept. 29.
Listen to a snippet of "Player" and hear the full interview below.