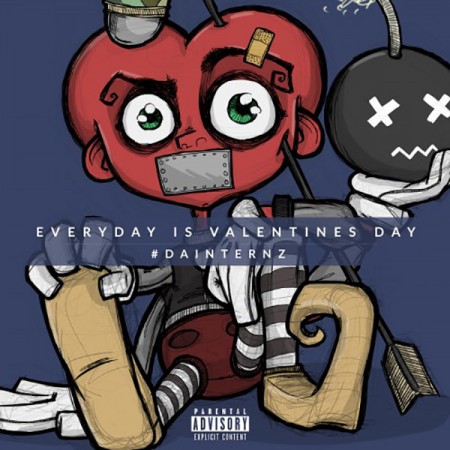 Halloween may be the event that we normally celebrate in October, but production duo Da Internz is here to let us know that Everyday Is Valentine's Day.
The duo, who have been behind many of your favorite tracks from artists such as Nicki Minaj, Rihanna, Big Sean, Tamar Braxton, and many more, is comprised of Chicago natives Tuo and Kosine. Laced with their self-proclaimed "gourmet ratchet"sound, the highly anticipated project features some of the most talented R&B artists currently on the scene.
From the sweet sounds of JoJo, James Fauntleroy, and Karina Pasian to the "Trap Jazz" sounds of Elle Varner, the 8-track compilation is a firm representation of the evolution of R&B.
Take a listen below: