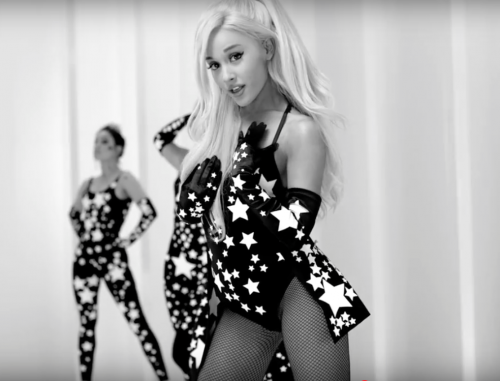 If you were looking for the hottest thing out right now, you've absolutely found it.
After damn near a month (if not longer) of teasing fans about her new single "Focus," Ariana Grande finally delivers and it's pretty much everything you thought it would be.
Serving as the lead single to her upcoming third album, the 22-year-old vocalist shows off her dance moves and badass lyrics while sporting some grayish colored hair.
Singing out, "I can tell you're curious / It's written on your lips / Ain't no need to hold it back / Go 'head and talk your sh*t," the song is on its way to catapulting Ariana into another #1 album on the charts.
"Focus" – which was released today on iTunes – is currently sitting at the #2 spot (only falling victim to Adele's "Hello").
Take a look at the video below: