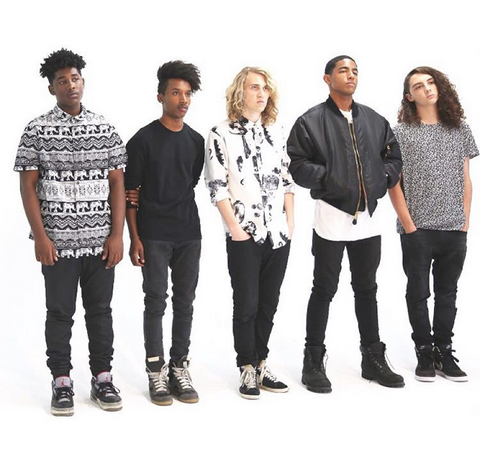 Earlier this year we were asked to come by RCA Records to exclusively preview a secret project that the label was working on in a way that we don't often get these days – that is with artist development. The group is named SMSHNG HRTS and they have finally made their official debut with an EP titled So Cosmic.
The Oakland, CA bred band brings an unique and innovative sound to the music industry that fuses elements of rock, alternative, soul and electronic music. The group is comprised of lead singer, guitarist and pianist Dylan, Jaden on bass, Martin on drums, Cole on guitar and Ali as DJ. Collectively, the group of young musicians produced, arranged, wrote and performed So Cosmic in its entirety.
To accompany the release, SMSHNG HRTS has also released their debut video for lead single, "Do You Think About Me." The trippy yet sexy visual is the perfect introduction to the band, who is on their way to becoming the breakout band of 2016 and beyond!
Stream and EP and watch the video below: