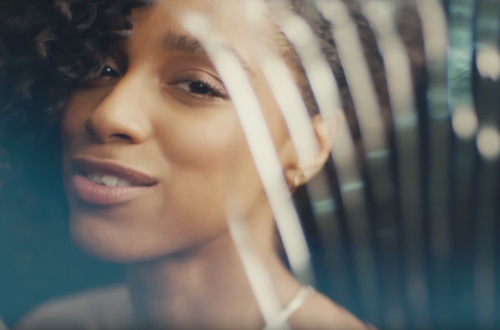 Proving that she is unstoppable, London songbird, Lianne La Havas has shunned the sophomore jinx with the release of her melodic and mellow album, Blood. In the video for the latest single, "Green and Gold," Lianne takes times to reflect on her maturation from a curious child into a confident woman. The visuals open with Lianne all by her lonesome, strumming her guitar amongst shards of broken glass. As she admires her reflection in a cracked mirror, she sings about how the lessons of her childhood helped her to dream about and watch her life unfold amongst the Green and the Gold.
The cracks in the mirror disappear and give way to multiple unbroken mirrors as Lianne declares that she has finally reached adulthood. The ending visual further illustrates Lianne's liberation as she dons a flowing red garment and flits around a desert landscape.
La Havas is currently on tour in the UK. Check out the symbolic imagery of "Green and Gold" below.
–Words by Raquelle "Rocki" Harris