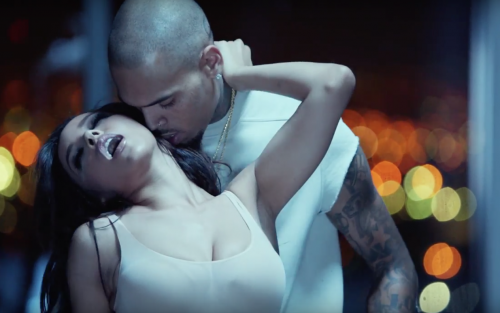 After teasing fans with clips of their "Player" video last week, Tinashe and Chris Brown are here to let fans see what happens when the two collide.
Premiering in New York City's Times Square, the Emil Nava-directed clip, showcases Tinashe taking on all of her dancing opponents in a video game styled dance-off. Filmed in a downtown L.A. penthouse, the dancing queen shows us how she defeats her opponents. The challenge comes though, when she runs into her final opponent, Chris Brown.
Battling it out for the crown, the two get up close and personal to prove who's the best in this dance-heavy clip.
Take a look below: