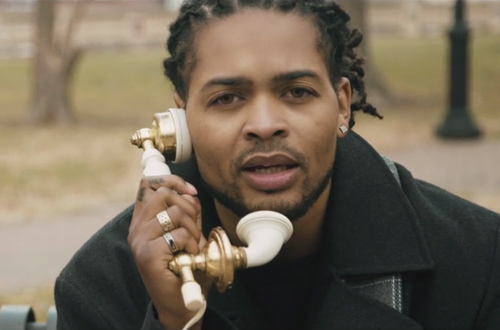 Indie R&B artist Jodi takes a break from sharing new tracks off his forthcoming project, 69 Shades of Jodi, to jump on the Adele hype, releasing a video response to her massive single "Hello".
The Kansas City, MO native sits in a park using a vintage telephone as he sings out to a ex lover about good times lost.
"Hello, you don't hear me / You left for California, while I stayed in Kansas City / It didn't work, now you miss me," he sings.
In addition to the video cover, Jodi has released the fifth installment of the vlog series for his upcoming album, where he talks about renaming the project and what else listeners can expect.
Check out his Adele response below: