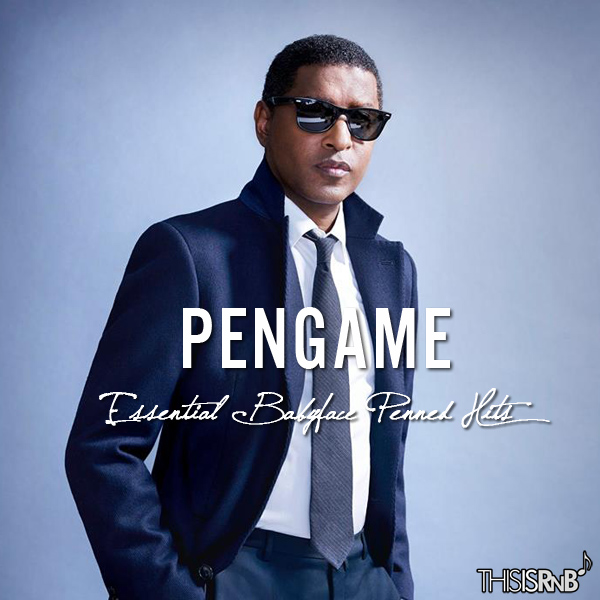 The legendary and iconic, 11-time Grammy Award-winning singer-songwriter, musician, and producer Kenneth "Babyface" Edmonds will be releasing his 10th studio album, Return Of The Tender Lover, this Friday, December 4 via Def Jam Recordings.
Babyface was recently honored at the 2015 Soul Train Awards with the 'Legend Award' for his outstanding legacy and musical contributions. To celebrate his legacy, Babyface was honored with an all-star tribute that included Tevin Campbell, Brandy, Fantasia, Bobby Brown and Boyz II Men, all singing their hits penned by him. Fantasia paid homage to Whitney Houston and Karyn White in the tribute as well.
With over 500 million records sold, Babyface is back with a very special treat for R&B fans everywhere. The album is filled with nine beautiful original tracks of unapologetic R&B, intended to bring back those feel-good vibes we miss. Babyface plays on every track on the album as he is often praised widely for his musicianship.
Return Of The Tender Lover's title commemorates and pays homage to Babyface's breakthrough album of 1989, the RIAA triple-platinum Tender Lover. Edmond's impeccably crafted explorations of love, romance, and relationships have made an indelible imprint on the evolution of contemporary R&B and pop music throughout the world with more than 125 Top-10 R&B and Pop Hits.
To prepare you for his forthcoming album, ThisisRnB wants to take you down memory lane with an Essential Babyface playlist comprised of the many hits that he has written and produced for others!
Get into the playlist below!
TRACKLIST:
01. The Deele – Two Occassions
02. The Whispers – Rock Steady
03. Pebbles – Girlfriend
04. Karyn White – The Way You Love Me
05. Bobby Brown – Roni
06. Tevin Campbell – Can We Talk
07. Johnny Gill – My My My
08. After 7 – Ready Or Not
09. Boyz II Men – End of The Road
10. Toni Braxton – Breathe Again
11. Toni Braxton – Another Sad Love Song
12. TLC – Baby-Baby-Baby
13. Bobby Brown – Every Little Step
14. Bobby Brown – Don't Be Cruel
15. Whitney Houston – I'm Your Baby Tonight
16. Toni Braxton – You're Making Me High
17. Brandy – Sittin' Up In My Room
18. Whitney Houston – Exhale (Shoop Shoop)
19. Mary J. Blige – Not Gon' Cry
20. Karyn White – Superwoman
21. Tevin Campbell – I'm Ready
22. Boyz II Men – I'll Make Love To You
23. Boyz II Men – Water Runs Dry
24. TLC – Red Light Special
25. TLC – Diggin' On You
26. Dru Hill – We're Not Making Love No More
27. Az Yet – Last Night
28. Whitney Houston feat. Mariah Carey – When You Believe
29. Beyoncé – Best Thing I Never Had
30. Ariana Grande – Baby I
–Words by Rea Davis / Playlist by Jamie Wexler