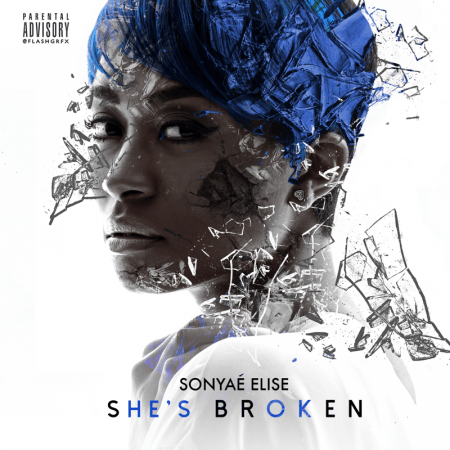 Indie singer-songwriter Sonyaé Elise just blessed the internet with the release of her new mixtape S[HE'S] BR[OK]EN.  The project includes 10 original tracks with production from the likes of DJ Camper, Malay, G. Ry, 30 Water, JV, and more.
Following her previously released Lady Rebel Volume 1 and 2 mixtapes, Elise's newest project focuses on the plight of the black woman and the struggles of being in love. She tells her story through a mix of conversations and song that brings you right into her world. Based on the title S[HE'S] BR[OK]EN, her new music is all about the hardships a woman faces after a breakup, while a man is seemingly okay. Or is he?
Listen to the mixtape below.