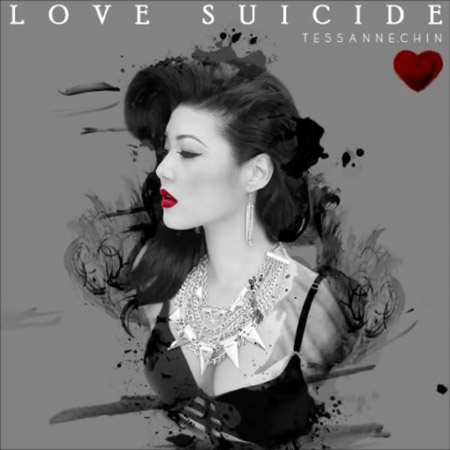 Sultry Jamaican siren Tessanne Chin continues to surpass her status as the fifth season winner of "The Voice" with the premiere of her new single, "Love Suicide." As the smoke clears from her sizzling single, "Fire," Chin delivers a fervently intense ballad that is reminiscent of back in the day, Mary J. Blige.
With a head nodding bassline peppered by a lively piano, this joint is the perfect soundscape for boundless love. Chin fearlessly goes all out as she sings, "If you're the ledge then I'm jumping / Don't catch me if I fall just let me plummet."
She bravely admits that "Love Suicide" represents a soulful, sexy but edgy side to her. "I love the concept of giving your being completely over to love and surrendering yourself to this emotion. I feel that everything from the production to the lyrics to the melody supports that feeling and paints that picture perfectly," she explains.
As the first "The Voice" contestant to hit #1 two times on the iTunes chart and #4 on the Billboard Heatseekers chart with her debut album, Count On My Love, Tessanne has transcended from merely a voice into a full fledged presence. Listen to the vulnerable yet daring "Love Suicide" below!
–Words by Raquelle "Rocki" Harris