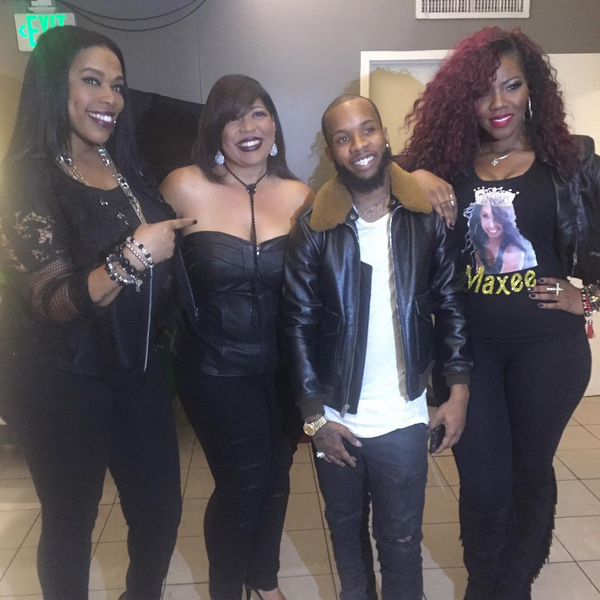 Making his late night TV debut on Thursday, buzzing artist Tory Lanez hit the indoor stage on 'Jimmy Kimmel' to show the world how he does it live!
With his breakout single "Say It" reaching the top of the Billboard R&B/Hip-Hop Airplay chart, and still climbing the rest, the multi-talented Toronto native delivered a big surprise for viewers. As you probably know, the song samples Brownstone's classic "If You Love Me," so Tory did the best thing, and invited the ladies to perform with him!
Rocking a leather bomber Tory swayed across the stage as his band backed him up and Brownstone laid down some smooth vocal harmonies and ad libs.
In addition to "Say It," Tory always debuted his brand new single "LA Confidential" to close out the show for the studio crowd.
Check out Tory and Brownstone's performance below!