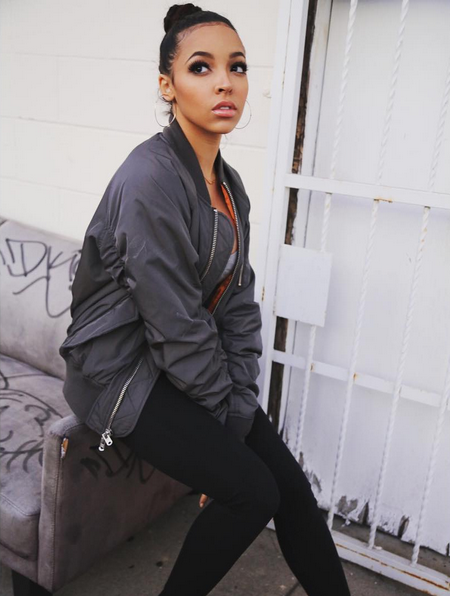 Tinashe closed out 2015 building anticipation for her sophomore album Joyride, with the catchy Chris Brown-assisted single "Player." Now, with the new year upon us and the album on the way soon, fans can get their fix with a new track that has surfaced online.
Aptly titled "Secret," the ethereal tune is produced by her frequent collaborator DJ Mustard, but it hasn't been confirmed if it's off the new album, or something that was left on the cutting room floor.
Attempting to keep a side relationship under wraps, the singer-songwriter fights through her emotions while trying to decide which love she wants to pursue.
"It's getting so complicated / This situation, I had promised him forever / The way it's escalating I'm hesitating, feels like it's now or never," she sings.
Joyride is due out very soon, in the meantime check out "Secret" below: