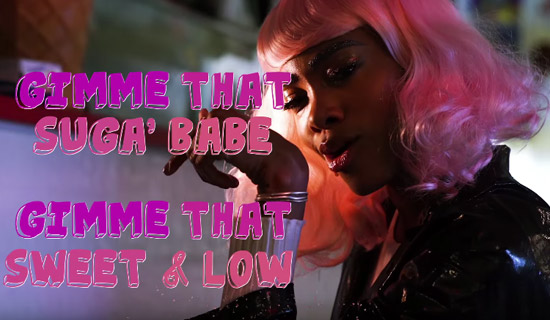 MAAD*MOISELLE is here to brighten up your winter with the fun-filled video for her 2015 summer single "Sweet & Low."
On the THE VAMP-produced track, the singer/DJ calls out to her sugar daddy with a flirty tone insisting that he fill her craving.
"'Sweet and Low' is super sexy, fun, nostalgic and playful," she previously said. "You can bump this in your car, on the radio, iPod and iPhone and the groove just takes you over."
MAAD did just that as she shot the video in a 50s-themed diner in Wildwood, New Jersey. In the playful visuals she rocks numerous looks, including a cotton candy pink wig paired with glittery purple eyebrows.
Check out the video below.