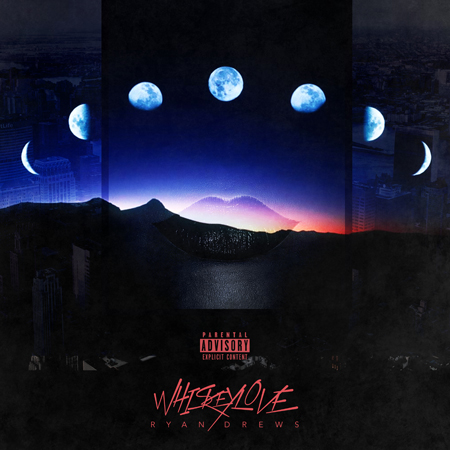 Indie artist Ryan Drews kicks off 2016 with the release of his second project, the 'Whiskey Love' EP.
The San Diego based singer-songwriter was born in Los Angeles and is currently serving our nation in the Navy. As an emerging newcomer Drews is still building his name to the public, but with each release he is drawing a larger and larger following. Throughout the 7-track project, entirely self-penned, you can sense the passion in his every word and hear the vocal potential he posses.
Using whiskey as a metaphor and inspiration, the songs touch on a cocktail of topics, including sex, passion and of course whiskey. Being Belizean, Ryan even spits a verse in his native tongue on the title track, where he warns a lover that she might not be ready for this "Whiskey Love." Drews gets more in depth on "Can't Feel It," where he sings about the effects of his Whiskey Love.
"You say the liquor makes you horny / That liquor makes me go into the mornin' / And I just want to get you out that skirt, and tell your boss that you be missin' work," he seductively coos.
Ladies pour a glass of your favorite drink and sip something slow with Ryan Drews as he gives you Whiskey Love.
Stream the EP in full below.
For more info follow Ryan on Instagram @ryan_drews.