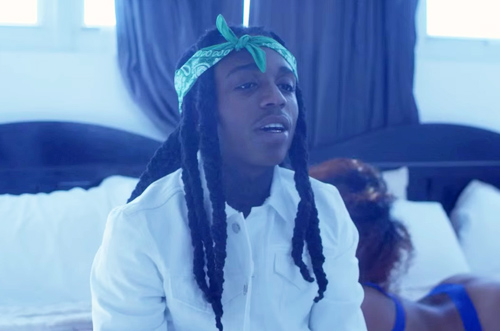 Jacquees continues to prove that he's one to watch!
After the release of his new mixtape Mood in January, the Cash Money/Rich Gang star has finally decided to share some visuals from the tape with his fans. In the video for "Pandora," the ATL native serenades his girl as they spend a lazy day in bed together listening to music on the song's namesake — Pandora.
Directed by Jacquees and one of his go-to collaborators, BPace, the visuals for "Pandora" are sure to get fans ready to cuddle up with their boo and find a station that sets the Mood just right.
Watch the sexy video below.