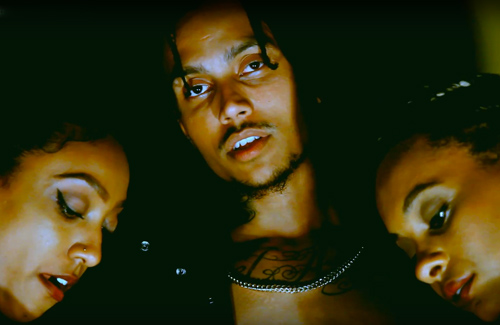 Sebastian Mikael seems to be in an explorative creative space right now. Since releasing his underrated debut album Speechless in 2014, the Swedish singer-songwriter has dropped a handful of loosie tracks and videos. But, he is clearly diverting from the mainstream R&B sound that brought him national radio play, on past singles like the Wale-assisted "Last Night."
Premiering the new song and video "La La Land," Sebastian introduces viewers to a darker, provocative world, with risque party vibes and girl-on-girl action. A late night house party scene, with drugged out imagery and colorful flashing lights, is the land of his choosing as he sings about getting lost in the feeling of the moment.
Check out the NSFW video below.