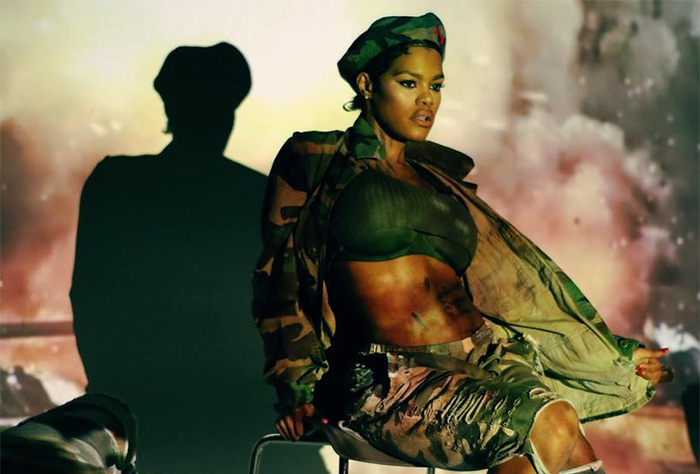 New mom, Teyana Taylor is wasting no time getting back to the music. Less than two months since giving birth to her daughter with Cleveland Cavaliers guard Iman Shumpert, the singer debuts a video for "Touch Me."  The track was an interlude from her 2015 '90s-inspired mixtape The Cassette Tape 1994.
If you follow Teyana on Instagram than you know she got back into shape almost instantly. Rocking army fatigues, including her own "Dirty Sweat" pants, Teyana and her girls perform a sexy chair dance and grind up against a wall, while war imagery projects behind them.
"Come f**k me, baby / Want you to feel me," coos Teyana as she shows off her amazing post-baby body.
She plans to hit the road on her "Unplugged Tour," with shows scheduled for Dallas, New York, Houston, Atlanta, L.A., and more. Check out the video below.