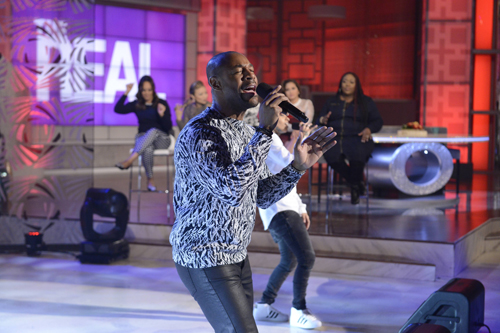 With his brand new album Sex, Love & Pain II in stores now, and his headlining tour kicking off on March 7, Tank gave fans a special daytime performance on Thursday with his visit to "The REAL."
Hitting the stage with his artist Siya, the R&B General got the party started, because it's always someone's birthday, with his brand new club single "#BDAY," which also features Chris Brown and Sage The Gemini.
In addition, Tank sat down on the couch with the ladies and spoke about Valentine's Day plans, wanting to adopt some kids and having a big family.
Check it out below!
(Photo by Erica Parise/Warner Bros. Television)