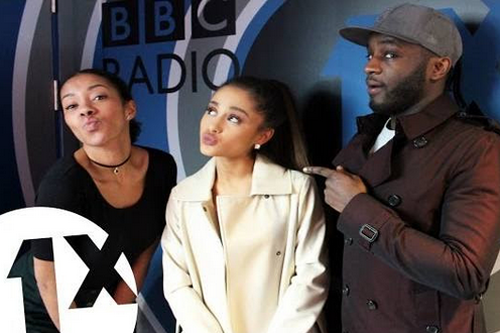 Ariana Grande recently swung by and visited with her friends at BBC Radio 1Xtra for an interview about her much-anticipated new album Dangerous Woman. The Pop princess shared some news about the project, including that she has features from one of her all-time favorite singles – Macy Gray, as well as Future, Nicki Minaj, and Lil Wayne.
"I like an unexpected feature…I don't want to do the obvious," she said in regards to the choice of working with Macy. "I don't think anyone would expect me to collaborate with Future either," she added.
Ariana also spoke about the album's musical direction, which is more mature, led by the commanding title track, which she also premiered the first music video of early Thursday morning.
Dangerous Woman is due out May 20. Check out the interview and video below.