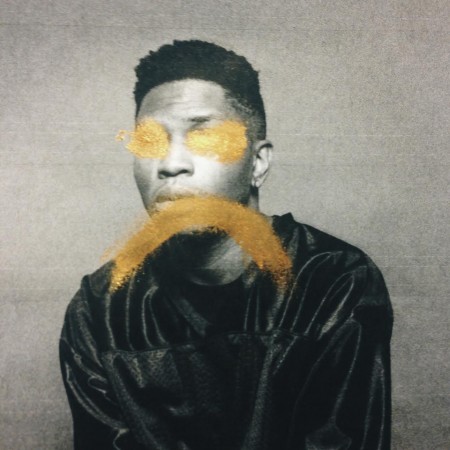 As indicated by his name, rising R&B artist, Gallant is bold and fearless. His spellbinding falsetto takes you on a whirlwind of seductive passion and sensuality. After teasing our musical palates with "Weight In Gold" and "Skipping Stones" with Jhené Aiko, Gallant is finally releasing his debut album, Ology due out April 6.
Along with the album announcement, the singer-songwriter has shared a new track titled "Bourbon." Gallant's signature vocals reek with intense determination about breaking free from his inhibitions as he sings, "I'm shaking, I need it like bourbon in my coffee cup."
Ready to reveal his raw vulnerability, Gallant said, "I've waited a long time to say everything that I'm saying in this album and it's terrifying to think that people will hear it. But I couldn't be more proud of this body of work and I hope people take it in a way that's as honest as I was when I was making it."
Production on the album includes contributions from ZHU, Adrian Younge, STINT and Josh Abraham and Oligee. Gallant is touring this spring with ZHU. Check out the track list to Ology, his tour dates and "Bourbon" below.
Ology Tracklist:
01. First
02. Talking to Myself
03. Shotgun
04. Bourbon
05. Bone + Tissue
06. Oh, Universe
07. Weight in Gold
08. Episode
09. Miyazaki
10. Counting
11. Percogesic
12. Jupiter
13. Open Up
14. Skipping Stones feat. Jhené Aiko
15. Chandra
16. Last
Tour Dates:
Mar. 3 London, England – The Basement at the Edition Hotel
Mar. 4 Amsterdam, Netherlands – Melkweg Theater
Apr. 15 Indio, CA – Coachella
Apr. 22 Indio, CA – Coachella
Apr. 26 Oakland, CA – Fox Theater *
Apr. 28 Vancouver, British Columbia – Commodore Ballroom *
May 4 Salt Lake City, UT – The Depot *
May 5 Denver, CO – Ogden *
May 7 Minneapolis, MN – Skyway Theatre *
May 8 CHicago, IL – Concord *
May 9 Detroit, MI – Royal Oak Theatre *
May 12 New York, NY – Terminal 5 *
May 13 Washington, D.C. – Echostage *
May 14 Philadelphia, PA – Electric Factory *
May 16 Toronto, Ontario – Phoenix *
May 17 Montréal, Québec – New City Gas *
May 18 Boston, MA – Royale *
May 21 Miami Beach, FL – Fillmore *
June 17 Dover, DE – Firefly Music Festival
*with ZHU
–Words by Raquelle "Rocki" Harris